There is a reason they say Christmas is the most magical time of year. One major reason is because it gives you more excuses to hang out with your best friends and do festive activities like binge watch Hallmark Christmas movies, bake cookies, and drink Christmas cocktails! We think the best way to amp up the Christmas spirit during these activities is by wearing matching outfits!! Here are the top 10 options available in my shop this year!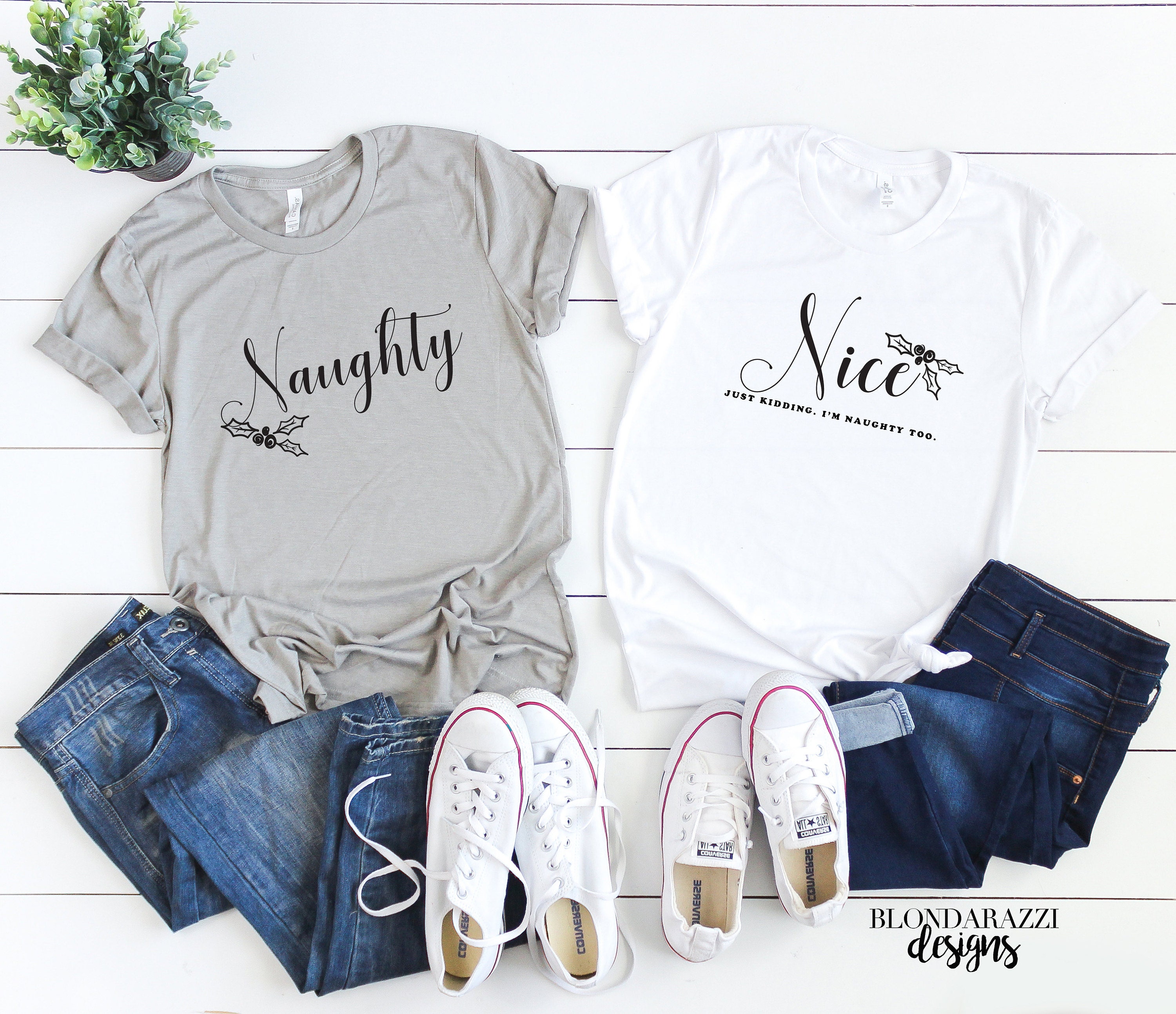 2. Mistletoe and Margaritas + Champagne and Candy Canes Sweatshirts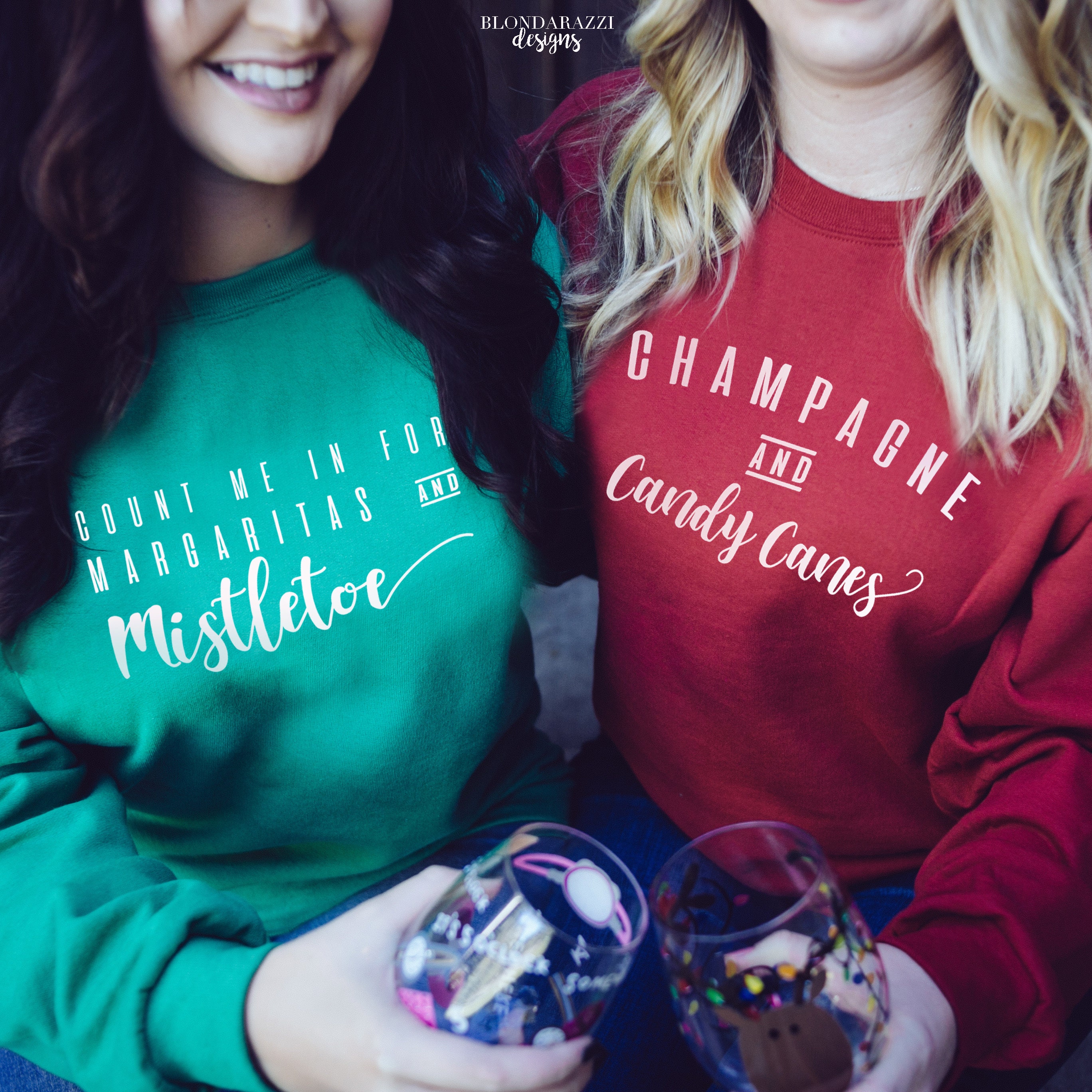 3. Buffalo Plaid Monogram Sweatshirts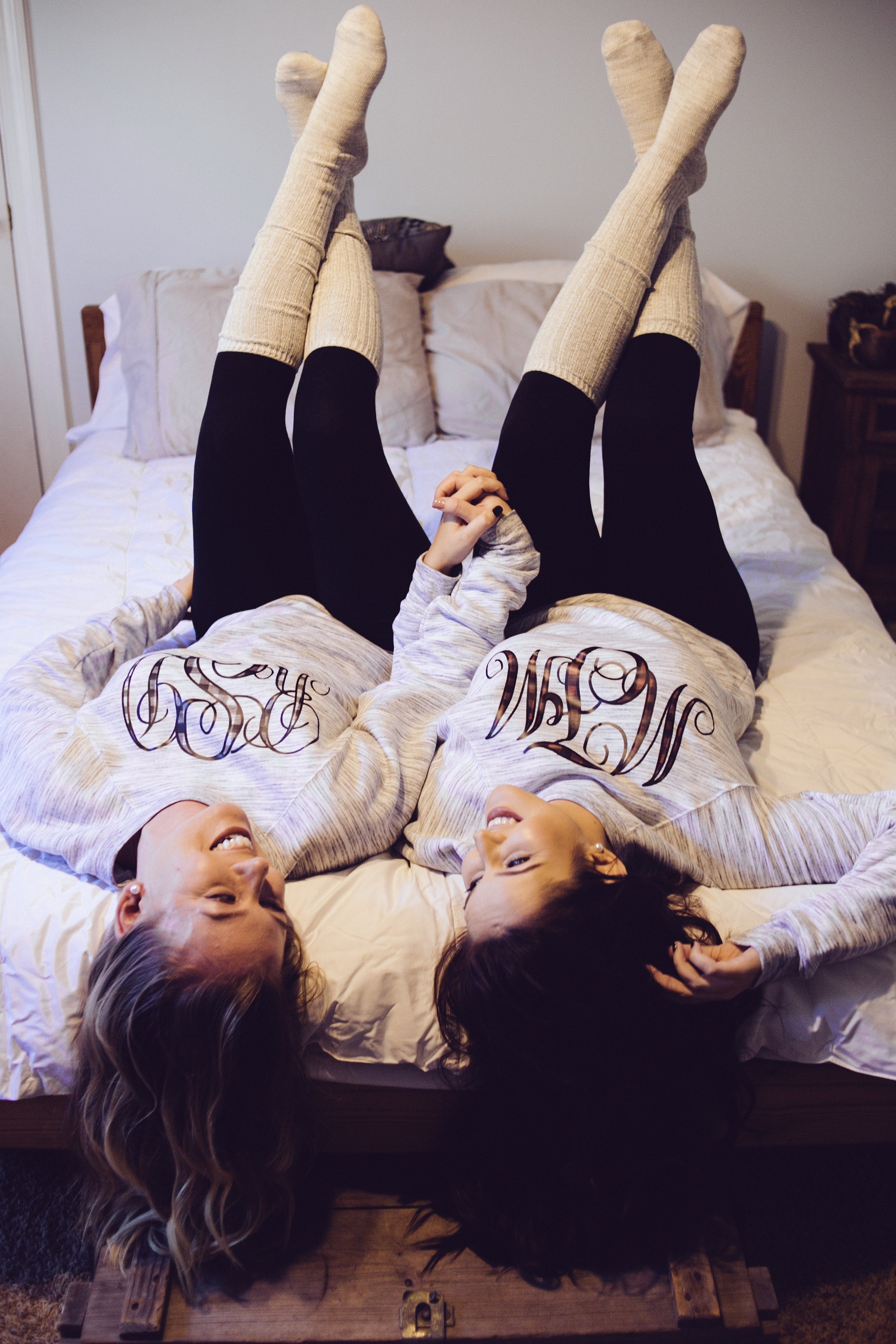 4. Custom Reindeer Raglan Tshirts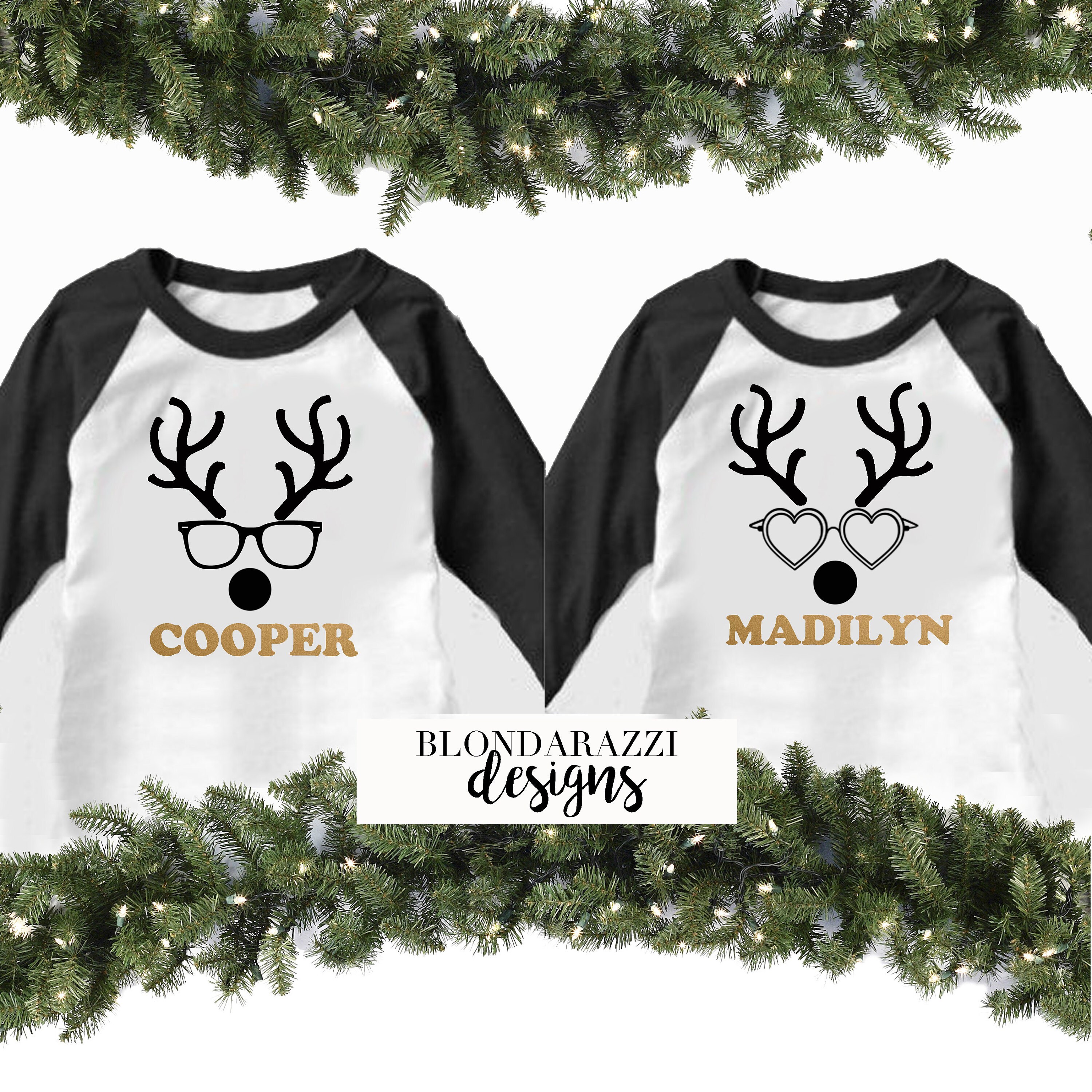 5. Sleigh my Name, Sleigh my Name + All the Jingle Ladies Sweatshirts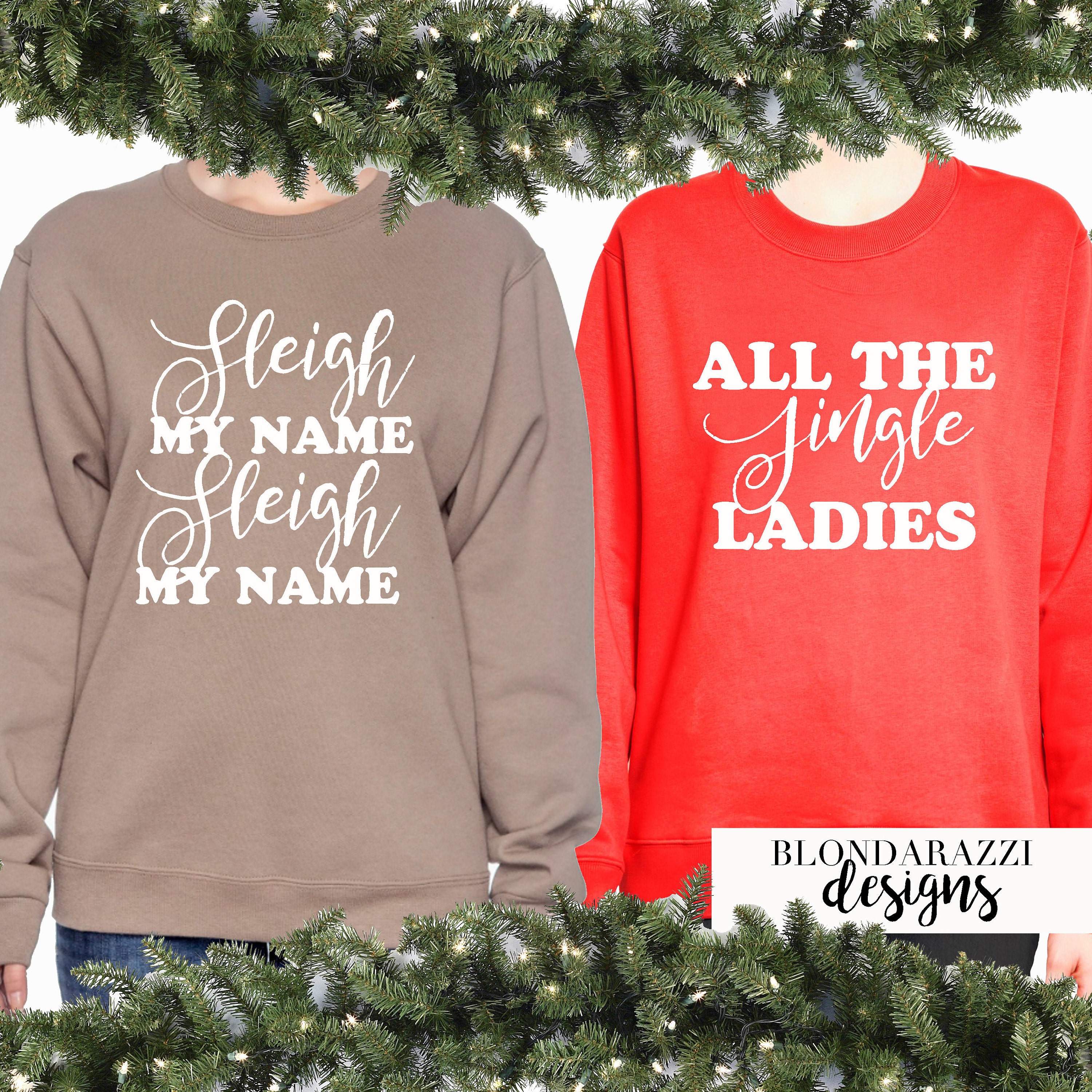 6. Set of Four Red and Green Christmas Wine Glasses 
Okay, so you can't wear it, but you'll definitely want these anyway!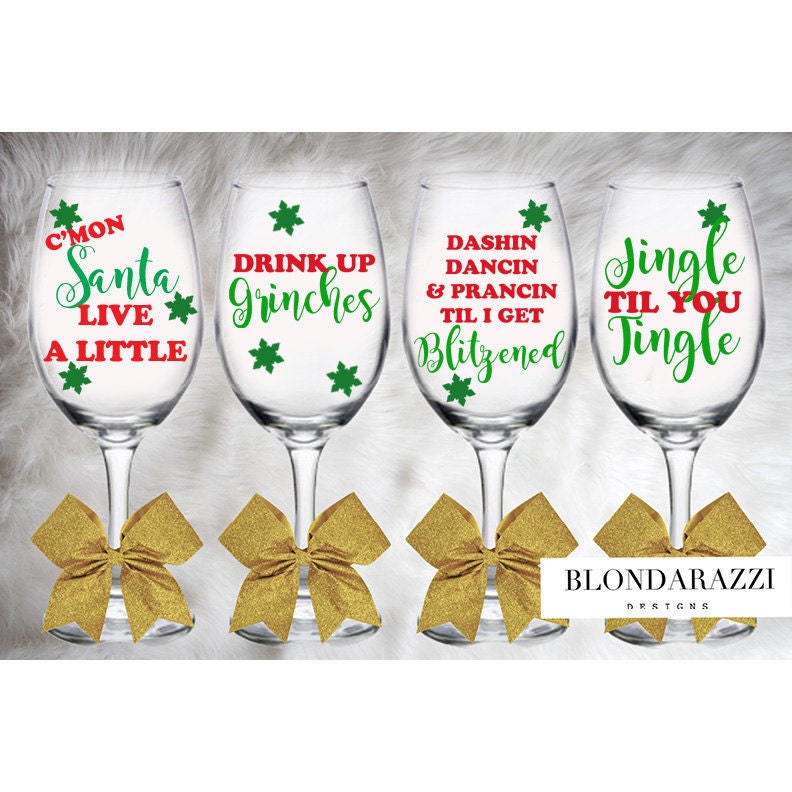 7. Naughty and Nice List Tunic Pajamas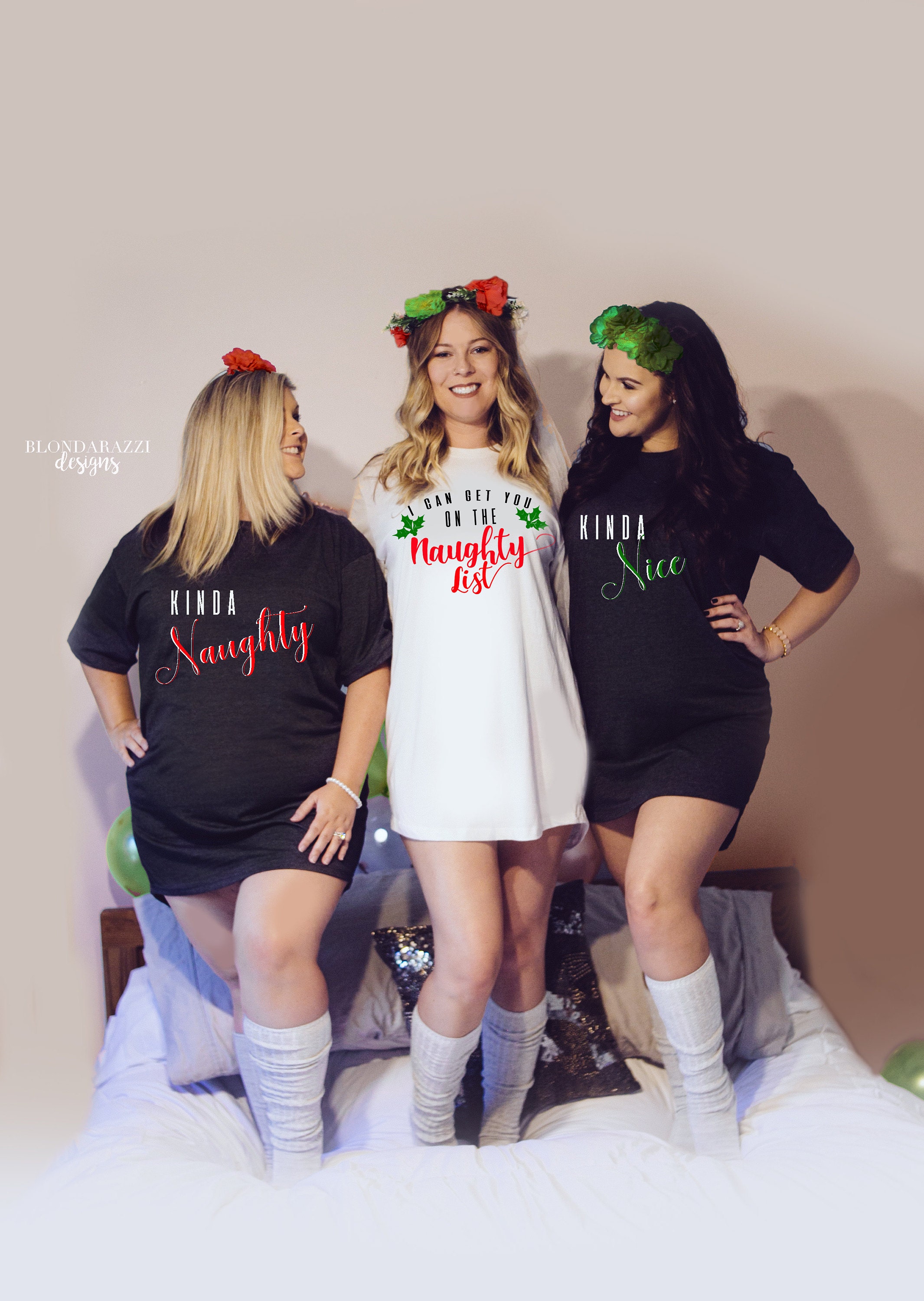 8. Dear Santa, She's the Naughty One Raglan Tee Shirts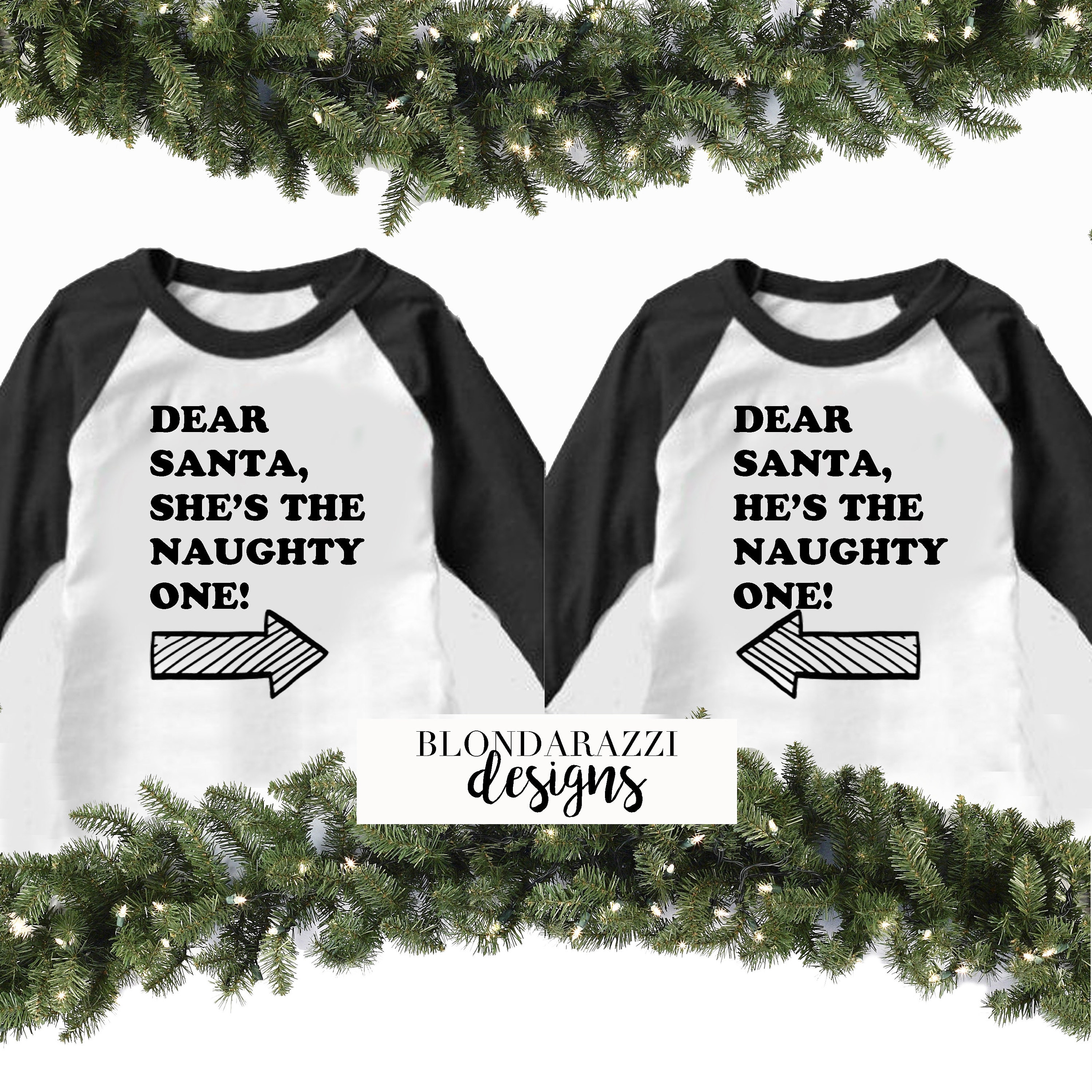 9. Personalized Name Elf Raglan Shirts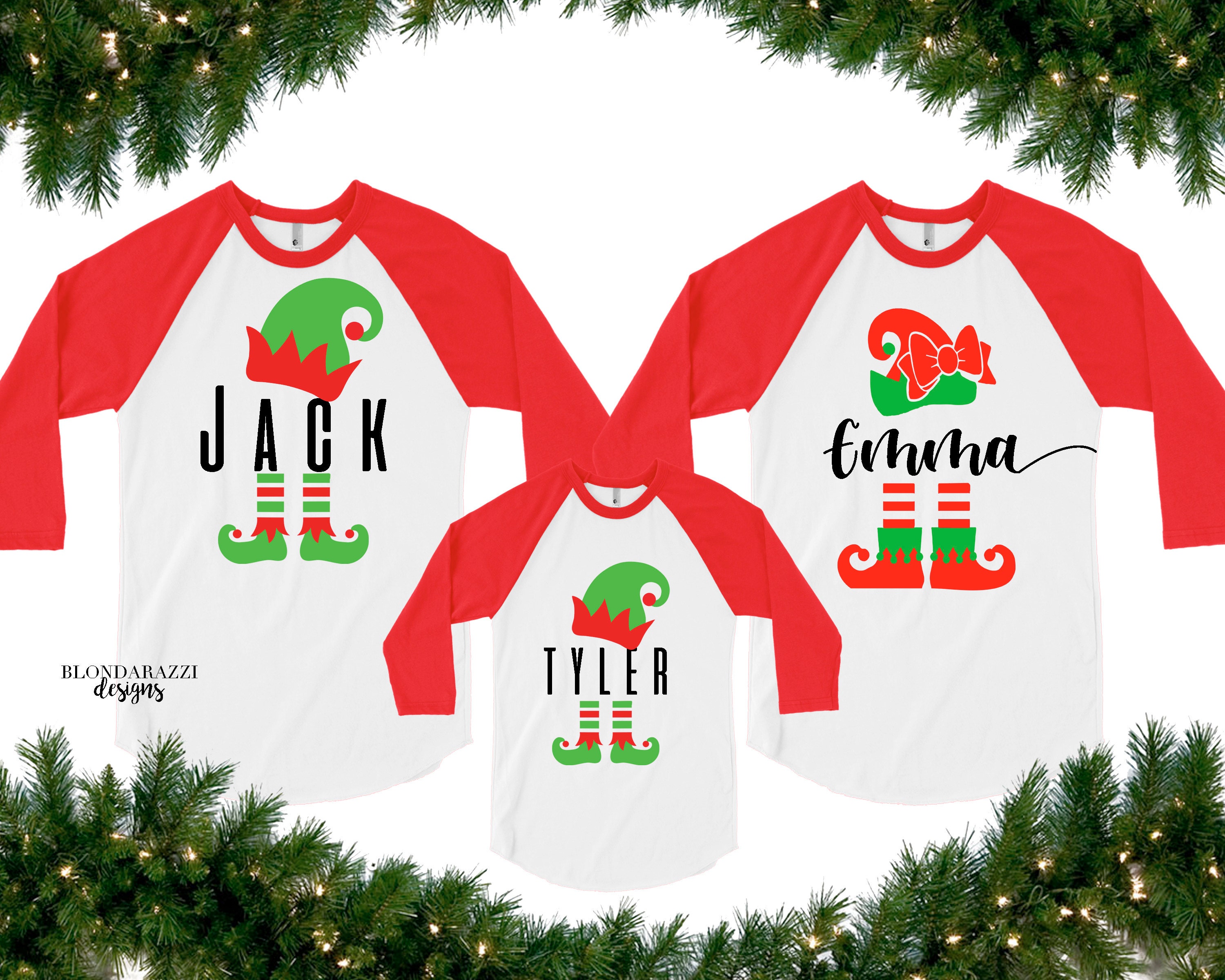 10. Monogram Sweatshirt with Santa Hat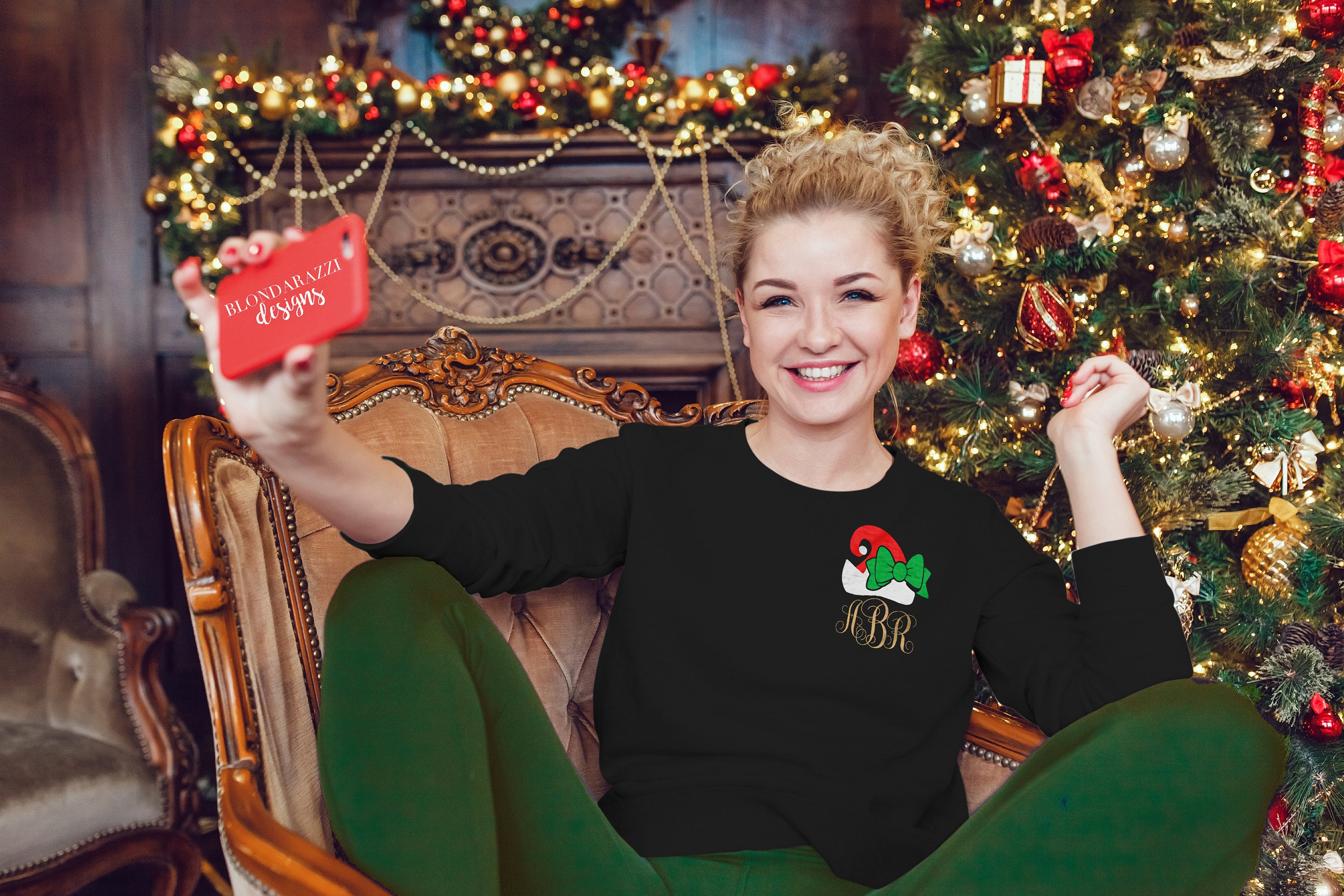 Did I mention that ALL of these items ship for free?? YW!
Comment on this post to let us know which shirt or outfit option that you like the most on thist post and I'll send you a dicsount promo code!!!!
*-Brook-*